SN-10 Remote Control Unit
Control the SN-10 with your left (or right hand) hand on your knee.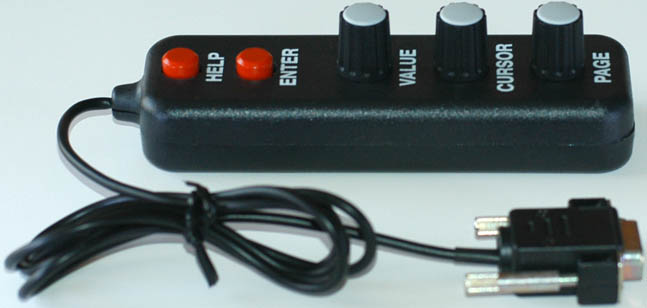 Utilising the SN10 network (data-bus) a Remote Control Accessory is available to greatly assist the ease of access to the SN10 User Interface. This unit plugs into a DB-9 connector mounted in the instrument panel, and contains all three main instrument controls of the SN10 conveniently arranged in a format that can be operated with one hand at any convenient location in the cockpit.
No more stretching forward to the instrument facia panel, with the slightest movement of the aircraft causing fumbling and inadvertant input to the instrument controls.