SN-10 USB Adapter
Convenient front panel USB memory stick access file transfer to the SN10.
This USB adapter, permits a USB "thumb-drive" or "memory-stick" to be used to download flight logs from the SN10, load new site information into the SN10, and load new SN10 software versions.

When you insert a USB memory stick into the SN10's USB adapter, the SN10 will display a "USB Stick Ready" message, and the USB Link page will display. This page will be the only active page until the memory stick is removed.
Installation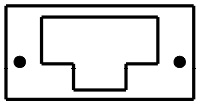 The USB adapter plugs into the end of the existing ILEC SN10 Panel Cable. An enlarged panel cutout is then required to accommodate the USB connector in addition to the DB9 connector (the panel-side DB9 connector on the USB adapter can still be used as before, to connect to the optional remote control or a PC). A total depth of 97 mm is required behind the panel to accommodate the adapter plus cabling.
To use the USB adapter, ILEC SN10 software version 2.33 or later must be loaded into the SN10. However, after installing the USB adapter, a software update to any earlier software version can be installed directly from the USB adapter without requiring a PC. (This relates to any SN10 running software earlier than 2.33x3).
If instrument panel real estate is limited it would be worth considering using a panel mount extension lead of the type that can be found here for the USB connector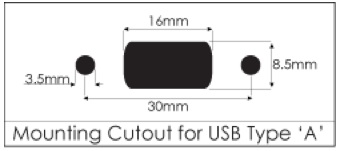 (DataPro USB Panel-Mount Type A Cable Part Number: 1598) and here for the DB9 connector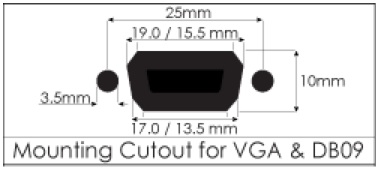 (DataPro DB9 Serial Panel-Mount Male Extension Part Number: 1023).